Welcome to the Westie URBAN Dance Camp!
HOW WE LEVEL CLASSES..... ''TAKE'' vs ''EXPERIENCE''
If you qualify for a respective LEVEL based on the below criteria you may "TAKE" that class.
If you DO NOT qualify, you can still "EXPERIENCE" that class if there's room. We ask that you do so respectful of the guidelines below. Thank you!
EXPERIENCE = Form small circles with other dancers there to "EXPERIENCE" that class in the corners of the floor (room permitting) or corners of the classroom off the floor. We ask that you please refrain from joining the main rotation (even if the numbers are off), and we ask that you please refrain from asking questions. Ideally you bring your own partner and do not rotate… but please feel free to rotate in your "EXPERIENCE" circle if you don't find a partner, you can also sit in the ballroom and take notes, either way feel free to video tape the recap.
TAKE = To take the class, you must qualify in one of two ways, by points (see below) or by your Coaches approval. Please do NOT approach our staff for an audition during the weekend. Rather if you already have a coach that knows your dancing well enough to give you a quick response, please ask your coach for their approval. please have them message either Chuck Brown or Demetre Souliotes to let us know that you're approved or forward us their message to you. Facebook is preferred, though email works.
For LEVEL 3, you must have a 2nd wrist band to 'TAKE' those classes. (Don't worry their removable so you can take them off to social dance!)  Again, message us your coaches permission if you need it!  If you have any questions, please shoot Demetre Souliotes a FB Message. 
Remember, without qualifying you can still "Experience" the class… just grab a partner and hit a corner! So if you don't have the points or a coach that feels you have achieved a certain level without competing, you can still be in the room and learn all the things!!!
LEVEL 1 = NOV & Up (Must have command over 6 & 8 Count Basics) 
LEVEL 2 = ADVANCED & INTERMEDIATE (Minimum 1 Intermediate Point)
LEVEL 3 = ALL-STAR & ADVANCED (Minimum 10 Advanced Points)
DEEP DIVES aka CORE CLASSES = Slower paced, in depth classes great for teacher training or people who learn from in-depth information
ALL-STAR CRITIQUE = 16 Total Allstar Couples / Must Preregister / Must have be an Allstar or have ED Approval
SOLO = All Levels
— We ask our teachers to push each level. To challenge them, please come humble and ready to learn, not to perfect! —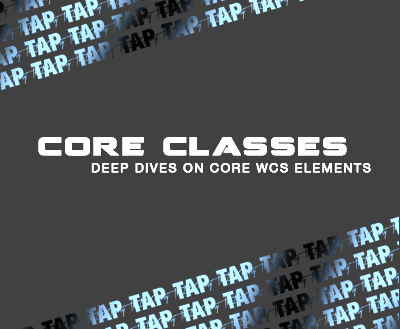 DEEP DIVE aka CORE CLASSES
DEEP DIVES / TEACHER TRAINING / CLASSES FOR THE ENGINEER IN ALL OF US
Our WCS Core classes are time to geek-out on WCS with like minded people.
We believe we hire the best teachers in the world, and as teachers ourselves, we love to hear our colleagues deep dive on concepts in WCS! As dance teachers sometimes we're surprised when our students find the minutia as interesting as we do; and furthermore, find that some students actually learn more from an analytical, hyper focused, dialogue-based approach. These classes are designed for other teachers and for those 'engineer' type of learners. So if you are like us and would love an hour or more of quality over quantity; to hear what some of the best in the world have to say on a particular element, concept, or core aspect of WCS… then come learn with other teachers and Dance Geeks. (Shout out Bameo)!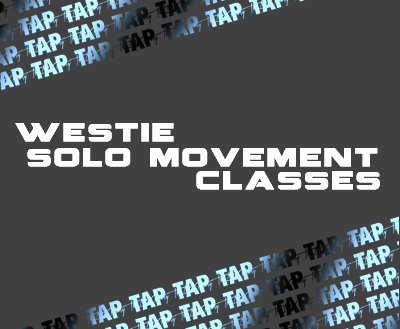 WESTIE SOLO MOVEMENT
CROSS-GENRE SOLO MOVEMENT CLASSES BY CHAMPION WESTIES
You'll notice @ TAP that there are no titles on WCS Workshops, only levels. We believe that in order to facilitate the ultimate dance learning environment, it is important to empower the best teachers in the world to work on what is inspiring them, that weekend, coming off The Open, having traveled and taught all year, looking at the class warm up. They have the ability to really tailor the class in the moment to that level, that time, that weekend. Now imagine that, for Westies by the best dancers and teachers in our world in a Solo Movement setting! For our Westie Solo Movement classes, we don't ask the teachers to tell us what they will teach, they know what we all need to grow our dance. They know what they're working on, what is inspiring them, what could help us move differently, think differently. These classes are about moving your body, getting your brain to focus on internal kinesthetic dynamics in a way that will translate to you being a better Westie. These classes might end up being Hip-Hop, Contemporary, Jazz, House, Footwork, Syncopation, Turns, Line Dance, or Freestyle/Freeflow movement or all the above combined with a kick-ball-change! Come with an open mind, open heart, love of movement and an understanding that you will leave a better Westie for it!
OUR PHILOSOPHY ON LEVELING
We really would like everyone to do be community minded and do their part to help us level class in the most productive, respectful, loving, and efficient way. It is important to our dance, to the joy of learning and to our collective growth that students be pushed in class. The only way to do this is to assure your teachers that they are allowed to push the class by having the tools & environment to plan and execute an effective class plan.
However, basing levels on competition success alone has an inherent problem… there are some badass dancers who don't compete!! And WCS shouldn't be about competition anyway! We need to be able to group classes based on dance/student level without mandating that you compete! At the same time, our inclusive nature at TAP has us shying away from implementing a full audition process as of yet… though it might be coming.As teachers, we still take LEVEL 1 and LEVEL 2 classes and still learn a ton!!! Please be humble, be respectful, we have some of the best teachers from all over the world…come ready to work!
If you do the same things in your dancing you will get the same results! Come to TAP ready and open to try new things, to make your mind and body move in different ways! Wake up with Yoga, go to a Burlesque class (yes guys, even you), take a Hip-Hop Class, Experience a Contemporary Class! Our weekend is meant to challenge everybody but not intimidate anyone!